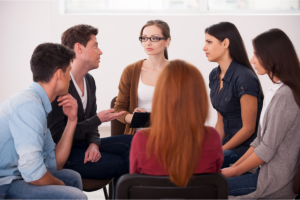 Deciding to proceed with outpatient treatment for alcohol or drug addiction is a brave step towards your journey for a healthier and happier life. However, is rehab a scary concept for you? Worry no more! In fact, here is a list of some things you can expect when you get into rehab:
Helping You Develop healthy Routines at home. Part of the rehabilitation program is helping you develop new and healthy habits – this is why you have to be ready to get up early in the morning! Afterwards, you will be enjoying a healthy breakfast. You should also know that most rehab facilities offer morning classes like meditation or yoga to help you start the day with a relaxed mindset.
Counseling. We offer different counseling sessions – you can either do it alone, or if you want to bring in your family or spouse, you may choose to do so. Make sure to choose what you are comfortable with – this way, your rehabilitation will work effectively.
Group Sessions. We also facilitate group sessions. A group session allows the individual to talk freely without fear of being judged.
Now that you know what to expect from outpatient rehab, allow us at Sunshine Treatment Institute LLC to help you today! Come visit us at 4821 E. McNichols Rd., Detroit, MI and allow us to assist you on your way to recovery.