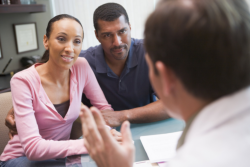 At Sunshine Treatment Institute LLC, your recovery is the most essential thing to us. This is why we provide you with an outpatient treatment program that allows you to truly heal. However more than that, we want you to know that at Sunshine Treatment Institute LLC, we want to help in healing the whole person; not just the symptoms.
This is why we offer a wide range of treatment programs designed to meet different cases. Our treatment programs include:
Addiction Treatment Services
Counseling Services (Individual, Group, Family, and Marital Counseling)
Smoking Cessation Program
Depression and Anxiety Services
Anger Management Services
Out-patient Mental Health Services
These are just some of the countless services we offer! Not to mention that each our services would be uniquely developed and designed to meet your individual needs. So, for reliable treatment programs designed with compassion and care, come visit us today at 4821 E. McNichols Rd., Detroit, MI. we at Sunshine Treatment Institute LLC are here for you.