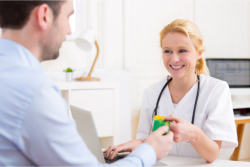 Do you suspect a loved one or a friend of abusing drugs – be it legal or illegal drugs? Being able to verify what drugs they are taking is an important first step in dealing with a drug dependency or addiction problem.
However, broaching the topic of drug testing on the person you suspect of drug misuse can be difficult. In cases like this, it would be best if you took a soft approach – tell them your concerns and that even if it is true, you are still there to support them.
If they deny your suspicion, ask them if they are willing to undergo drug testing. This is where we at Sunshine Treatment Institute LLC come in. We are here to provide a safe and private place where you can undergo drug testing to settle your concerns once and for all.