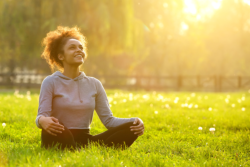 Detox, when conducted improperly, can be a painful and it can even be life-threatening in some cases. Moreover, detox comes with withdrawal symptoms that can be truly difficult to handle. This is why at Sunshine Treatment Institute LLC, we offer medically monitored detox services for those who need it.
If you choose to undergo our detox program, you can rest assured that you will be closely supervised by reliable and experienced detox specialists who definitely know what they are doing. We also commit to helping you manage the challenges and pains that comes with the detox process. Our compassionate detox specialists at Sunshine Treatment Institute LLC will be there for you throughout the entire process.
Like our other treatment programs, our detox program will be specifically designed to meet your unique needs. Speak to one of our representatives today by calling 313-368-4800.