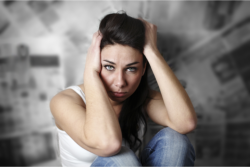 Anger is natural and honestly, we all get angry at one point or another. However, if you feel like your anger is getting out of hand most times, it might be time for you to consider anger management. Here are some quick signs that you have anger-related issues to which you should seek anger management help:
Constant irritability, rage, and anxiety
Feeling overwhelmed with anger that you have trouble managing or organizing your thoughts
Fantasizing about hurting yourself or others due to your anger towards them
These are just some emotional and mental signs that you might have anger-related issues. Do not wait for these emotions to get control over your life – make sure you keep your anger in check by calling our hotline today at 313-368-4800. Allow us at Sunshine Treatment Institute LLC to help you with anger management today.