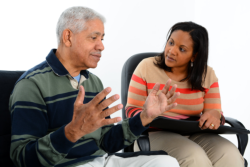 Sunshine Treatment Institute LLC has been an outpatient rehabilitation program of choice for those who are looking to recover from their addictions and mental health issues for several years now. We specialize in treating substance abuse and providing our patients with effective coping tools to help them recover. We also offer flexible and convenient outpatient mental health services.
From addiction treatment services; to counseling services; to anger management, depression, and anxiety services; and even to personal care services for seniors – we at Sunshine Treatment Institute LLC are here for you and your loved ones! With us, you can rest assured that you are being taken care of in all aspects!
When it comes to helping you recover from an addiction or a mental health illness; we at Sunshine Treatment Institute LLC are here to provide you with focused, effective, and personalized outpatient rehabilitation and care. We want to help you in taking this important step to recovery, so make sure to give us a call today at 313-368-4800 or come visit us at 4821 E. McNichols Rd., Detroit, MI.