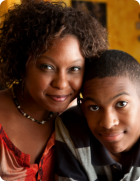 Essentially, Sunshine Treatment Institute LLC is an outpatient rehabilitation provider that specializes in substance abuse, mental health services. Moreover, we believe that everyone deserves topnotch rehabilitation and mental health services that they need to resume control of their lives.
At Sunshine Treatment Institute LLC, we also firmly believe that drug and alcohol addiction is a progressive illness that can be treated through compassionate and professional care; education, and ongoing family support. Our goal is:
To cater to our patient's individual and unique needs – this allows them to be actively engaged in their own outpatient treatment process.
To help each and every patient attain the physical, social, and emotional tools they would need to help them cope and recover.
At Sunshine Treatment Institute LLC we aim to serve those who need us, and we want to remind recovering addicts that they do not have to face the challenges of getting sober alone. We want to remind them that ultimately, they are not alone in their struggles.